The 2018 Clio Awards were held in New York City this evening. While the gold, silver, bronze and shortlist honorees were unveiled last month, tonight was all about the Grand Clio winners—the work honored as best in class for each of the disciplines. 
There were 12 Grand Clios handed out in all tonight—10 in the traditional Clio Awards program, and two as part of Clio Music. Check out the 10 traditional Clio winners below, along with the jurors' thoughts about each. And also read about the two Grand Clio winners in Music here.
 
---
• Palau Legacy Project, "Palau Pledge"
Grand Clio in Innovation
Grand Clio in Direct
Agency: Host/Havas
Palau Legacy Project, "Palau Pledge"
What some of the Brand jurors, who judged Innovation, loved about the work:
"This is an amazing idea which has potential to truly change behavior. I love the fact that it is an 'analog' idea. It's not about likes or shares. It's about a personal commitment which requires reflection and a real signature on your own passport. Beautifully executed, gained organic traction and support from influencers all around the globe. A clear winner in the Clios and in every single award show before that." —Fernando Machado
"In recent times, marketers have formed a narrow view that innovation equals technology. Witness all the case studies with deep learning, AI, VR and blockchain all blurring into one. For me, innovation should be a completely new way and best way to solve a problem. Like using a passport as media to protect the environment of a Pacific Island." —Brent Smart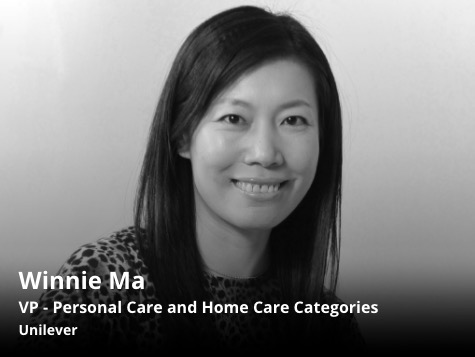 "Typically you would expect serious and boring tourist education, sometimes along with a fine/penalty, when it comes to environmental protection. This work demonstrates the power of creativity in changing people's behavior, in a pleasant way, that delivers well the purpose of the campaign, and with almost no cost!" —Winnie Ma
"Delivering the right message to the right people at the right time is fundamental to an ad's ability to deliver on its objective. With the increasing noise and clutter people are exposed to from marketers every day, it's harder than ever to cut through, especially if you have an important environmental message and minimal budget. The Palau Pledge was a beautifully simple idea and media innovation. What better time, place or person to deliver this ad to than via their passport when planning their trip? This simple gesture changed local law and makes people think about their actions. I hope more governments follow suit." —Will Scougal
What some of the Direct jurors loved about the work:
"The Palau Pledge is such a simple and powerful idea that I was able to explain it to my young children and they immediately understood its beauty. It's the perfect example of solving a problem through a creative solution. It was so insightful to realize that getting people to directly make a promise when entering a country was a gesture so powerful it would stay with you the entirety of your visit. Although it was simple, I marveled at the challenge it must have been to get a country to change its immigration stamp. And I loved that even the pledge itself was written to evoke emotion. 
Children of Palau,
I take this Pledge,
To preserve and protect your beautiful and unique island home.
I vow to tread lightly, act kindly, and explore mindfully.
I shall not take what is not given.
I shall not harm what does not harm me.
The only footprints I shall leave are those that will wash away." —Denise Rossetto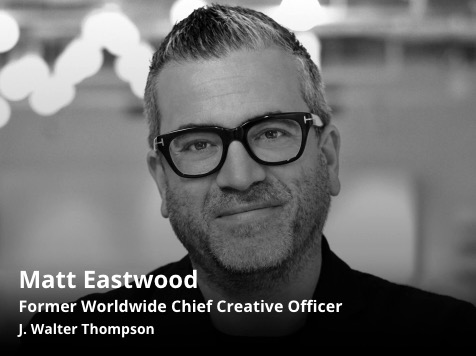 "The definition of direct is one-to-one communication between a brand and its target audience, with the goal being to generate a specific action or response. The jury felt there was no greater demonstration of this than with the Palau Pledge. The Pledge elegantly delivers its message at precisely the right moment, making the response feel almost like a legal obligation. I couldn't help remembering Bill Bernbach's famous words: 'All of us who professionally use the mass media are the shapers of society. We can vulgarize that society. We can brutalize it. Or we can help lift it to a higher level.' The Palau Pledge did exactly that." —Matt Eastwood
"For me, the idea of Palau Pledge seems to me that it is an absolute Grand Clio. The fact of starting from a seal to generate a whole movement of education and PR, in a completely intelligent way, is brilliant. We are exposed to many campaigns in search of environmental care, but I think the fact of making me sign a commitment with the Palau Islands puts the idea on another level." —Mauricio Sarmiento
"Palau Pledge is not about advertising. It is about changing behavior from the core of its heart through communication, with a deeper meaning not only for Palau but for environment in general. This is what ad agencies after the Mad Men era should be there for." —Alexander Schill
 
---
• Apple, "Welcome Home"
Grand Clio in Film
Agency: TBWA\Media Arts Lab
HomePod — Welcome Home by Spike Jonze — Apple
What some of the Film jurors loved about the work:
"A Grand Clio must be more than best of show. It must create a new benchmark for creativity. It must stimulate the industry, and shine a light toward its future. Apple HomePod 'Welcome Home' is a worthy selection because it accomplishes all of these things, in addition to having that elusive quality I always look for—rewatchability. As pure film, it's a visual delight that brings the product to life through innovative and impeccable production, and stands on its own as a work of art. Bringing together the incredible talents of director Spike Jonze, artist FKA twigs and musician Anderson.Paak to transform a piece of brand communication into this immersive music experience strikes at the medium's highly collaborative and creative future." —Mark Tutssel
"Rarely does a film reach perfection not just in craft and casting but in evoking an emotion. The Apple piece is soul stirring and breaks every rule in the book, moving from one seamless scene to another while sucking the viewer in. If music transcends you to a better place, this is it. The irony is it's still home, but home like you never know it. The colors, the fluidity, the dance, the music all work to create a special place that connects with the heart and the head. And that is brilliant communication. —Tista Sen
"This is a piece of work far beyond advertising. A film that brings together different disiplines of art, music, dance, film. This is more than a commercial. It's a piece of art and pop culture and crowns the oeuvre of Spike Jonze." —Matthias Storath
 
---
• Skittles, "Exclusive the Rainbow"
Grand Clio in Digital/Mobile
Agency: DDB Chicago
Skittles | Exclusive the Rainbow
What some of the Digital/Mobile jurors loved about the work:
"Advertising needs to be instinctive and inspiring, but recently has become too focused on logic. People, users and consumers are all tired of logic-based thinking and don't want complex matters. I think this piece winning Grand shows that things in the digital world that feel good and stimulate basic instincts are strong pieces. It means that digital and analog have merged as one. Analog is connected to physical sensation and desires, something that relates to you on an emotional level. How we can amplify that with digital is a challenge we need to work on." —Masaru Kitakaze
"The Grand Clio was easy to decide. Can you imagine a promotion to promote the curiosity of the consumers? It was made for the Skittles Super Bowl ambush—a Facebook Live stunt that happened during the game. For 18 minutes, the Facebook audience viewed the reactions of Marcus (amazing) Menendez while he watched an ad specifically made for him. The ad became the most-viewed one-consumer-watching-a-film-that-no-one-else-will-ever-see-in-history!  Everything was there—the brave idea, the social engagement, the fantastic strategy, the personality of the product, the craft, the actors. All the little details have been thought. On top of that, the digital content created to make the campaign bold in social media was brilliant, fresh, funny, engaging and so well produced. A Grand Clio that hopefully inspires the market to push the limits of creativity." —Joanna Monteiro
"Insanely funny, perfectly executed, and completely counterintuitive—a full-scale assault of an idea, impeccably implemented across all channels. There was only one flaw—and that is, not even the Clio judges got to see the actual commercial. Hey Marcos, how about you hook us up?" —Morgan Carroll
"In recent years we've seen a spate of campaigns that can be best described as purpose-led, and 2018 was no different. While much of this work might be logical and 'right,' one could argue it's often at the expense of pure, highly imaginative creativity. This saw the jury rallying around work that wasn't afraid to have some fun. 'Exclusive The Rainbow' brought this in spades. It's a delightfully simple idea, executed and distributed with perfection. An instant classic." —Bob Mackintosh
 
---
• Marmite, "Marmite Gene Project"
Grand Clio in Integrated
Agency: adam&eveDDB
What some of the Brand jurors, who judged Integrated, loved about the work:
"We need more ideas and campaigns like this. A campaign that has a real product/brand at the center. Executions that not only build emotional affinity but also drive sales. All that without a single change to the product itself. It is not a new variant. It is not a limited edition. It is the classic Marmite, tapping on its traditional brand position and doing something that is relevant and engaging. An idea that is so powerful it lands itself in different media, creating a seamlessly integrated campaign with assets that build on top of each other." —Fernando Machado
"As the Brand jury, we had a bias to celebrating a brand that was doing great work, versus causes or charities. Here is a packaged food brand from Unilever that's been around forever, delivering the most interesting integrated campaign we saw. Gene testing as a medium, brilliant. I also think there is a tendency in integrated categories to look for 360-degree campaigns with lots of executions, versus the right 36 degrees to solve the problem. That's what I like about this—it was just a few pieces, each beautifully crafted. And humor really cuts through when you've watched 500 minutes of earnest case-study videos that are trying to save the world." —Brent Smart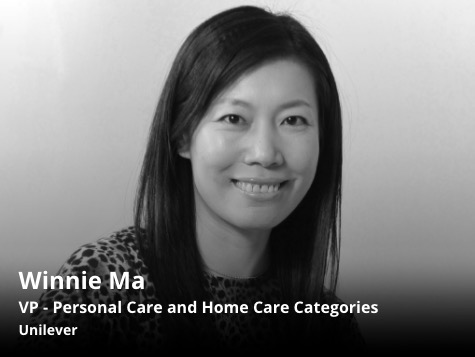 "In a traditional and bit boring category, this work has generated high talkability for the brand by delivering fun and engaging consumer experiences through this 'gene' test gimmick. It is rooted in the product attributes, leveraging the heritage and tradition of the brand and smartly playing with the humor/tension among family members. Definitely put a smile on your face." —Winnie Ma
"Being a Brit and Marmite 'lover' married to a Marmite 'hater,' I can relate to this campaign on every level. The truth and insight behind it is as solid as they come. The day my kids declared they were 'lovers' was a genuine moment of joy. Executed flawlessly, from the TV to the direct mail test, via the inclusion of the genetic criteria in the entry submission, this is a campaign even the haters have to love." —Will Scougal
 
---
• Ikea, "Pee Ad"
Grand Clio in Print
Agency: Åkestam Holst
What some of the Print jurors loved about the work:
"There is something sacred about a print ad—even more so these days with the overwhelming dominance of digital. So, when a brand invites you to take their advert into the loo with you, it is brave. But when they ask you to pee on said ad, this bravery is elevated to a kind of irreverence that we want to revere. The judging room absolutely fell in love with this ad—not just for its sense of humor but for its relevance, for being so brilliantly human, and for its unashamed retail essence. It goes beyond print and uses innovation and an instant discount to sell a simple little crib. But perhaps the most charming thing is that a whole lot of parents will receive life-changing news just because of one unassuming print ad by Ikea." —Suhana Gordhan
"It won in print because it is more than just print. It stretched the category, it was not just another beautiful piece of work. A pregnancy test that is a print ad is a new standard in this category. It has so many elements that are brave: Ikea accepted that someone will pee on their logo. And there is another aspect that we all loved about this work: There is a price tag in this ad. We all talk about purpose and changing the world with our work, and that is absolutely right, but this ad also fulfills our primary purpose: It wants to sell the bloody stuff. So we loved the human touch, the freshness, the bravery, and we loved that wonderful price tag." —Dennis Lück
"This year the work at the Clios was of a very high level. What we saw was great work with many different strengths, some heavy in craft, some heavy in concept, some with beautiful long copy and some with amazing art direction. To emerge from this as a Grand Clio winner is a great achievement. The Ikea pee ad moved the print category forward. While all other mediums have been steadily evolving, going beyond their traditional boundaries, print has sometimes lagged behind, and the pee ad changed this. It took the narrative beyond simply being a one-on-one conversation and turned it into an experience and created a story. At the end of the day, the client is asking people to pee on their ad, and it was a good thing." —Kalpesh Patankar
 
---
• Edeka, "The Most German Supermarket"
Grand Clio in Out-of-Home
Agency: Jung von Matt
Edeka | The Most German Supermarket
What some of the Out-of-Home jurors loved about the work:
"A brand that sacrifices sales in the name of making a powerful statement is a brand worth lauding. When you think about it, a supermarket is such an accurate and interesting display of diversity, so to take an everyday experience and turn it into something profound—a message about diversity in xenophobic times—is incredibly noteworthy. Anti-xenophobia sentiment invites you to look beyond your own narrow-mindedness and your own borders, and so it is, indeed, apt that this idea also pushed the borders of traditional out-of-home advertising." —Suhana Gordhan
"Edeka's 'Most German Supermarket' did an excellent job of bringing attention to a global issue that is often brushed aside. People have become numb to the refugee crisis simply because they see it being covered everywhere, from the news on TV to their personal social media feeds. The result is that most communication doesn't make people stop and pay attention to the problem. And in Germany, a nation known for taking in refugees, some people are firmly against refugees, believing they contribute nothing to society. The work for Edeka cleverly showed this couldn't be further from the truth while breaking through the communication fatigue people have to create a piece that made an impact. It was more than just out-of-home—it was a point of conversation and made people stop and re-evaluate their views about refugees." —Kalpesh Patankar
 
---
• Montefiore, "Corazón"
Grand Clio in Branded Entertainment
Agency: Serial Pictures, JohnXHannes
What some of the Branded Entertainment jurors loved about the work.
"While it took us a bit of time to agree and align on what branded entertainment should be, it only took us roughly 50 minutes—the length of Corazón, plus two minutes of stupefied silence in which we just stared at each other—to decide on the Grand Clio unanimously. Corazón is a beautifully crafted real story that made us forget we were watching a piece of advertising. We connected to the characters. We wanted to know what happens next, and nobody wanted to skip through it. At the end of the film, we knew exactly what Montefiore stands for, it made us meet and trust a doctor who works there, and made us want to go to the website to discover more of the hospital and its services. As if this weren't enough, it also weaved the organ donation message naturally and beautifully at the end, which made perfect sense for the brand and the execution. It's impossible to call it an advertising film. It was a gigantic effort that brought experts from different fields to collaborate and create branded entertainment in its purest form." —Mihnea Gheorghiu
"Corazón is a masterpiece of branded entertainment that moves the category forward, bringing the perfect meeting between brand purpose and what is important and true to people. A great human story that is bigger than products and humanize the brand. This brand narrative represents a great example of a brand telling a meaningful story about people, not about itself, acting as a catalyst of a broader conversation that is people-oriented, not product-oriented, where the hero and protagonist is the audience and the brand's truth is in tune with people's truth through a very humanistic story." —Patrícia Weiss
"Corazón was a powerful, emotive movie that could make even the most jaded people in the world feel something. The way that the brand managed to turn the emotion, that deep connection with the characters in the film, into the audience wanting to take action is an incredible feat. It is a brilliant piece of entertainment and film, with a great script, cast, performance and directing. But perhaps the best thing about it for me is that it is so brutally honest.—something that is rare in the world of advertising. They do not shy from the truth. They expose it and commit to it. And they really committed to making a great film in the process. In this category in particular, I can't remember ever seeing something that does that. It's normally all glossy and fake, or just uses cheap shock tactics. The film also leaves the audience with a deep respect for the brand, and what they do every day, really inspiring action, and a desire to get involved. This is entertainment with a purpose, and it really does leave you captivated, moved and inspired." —Ryan McManus
"Corazón is a perfect example of how branded entertainment should be. The work was executed in such an emotional way, with perfection in the craft itself, including casting, camera and sound." —Bill Yom
 
---
• AIG, "Pride Jersey"
Grand Clio in Partnerships & Collaborations
Agency: TBWA Hakuhodo
What some of the Brand jurors, who judged Partnerships & Collaborations, loved about the work:
"Surprising, brave and relevant. An idea brought to life by a clear collaboration between two partners with one common interest: Send a message around inclusion." —Fernando Machado
"Most partnerships and sponsorships are superficial 'brought to you by' communications. Here, you couldn't bring the Pride message and the All Blacks brand together in a more integrated and seamless way than inside the iconic black jersey itself. A really clever piece of innovation to pull this off, it sets a new bar for sports sponsorship, a tired and traditional part of the marketing mix which definitely needs some inspiration." —Brent Smart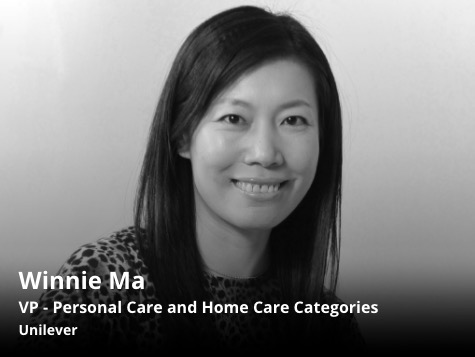 "In delivering the campaign message and objective, AIG has leveraged very well its sponsorship of the team by getting each team member to demonstrate the campaign message. The application of the technology was very smart and obviously critical in landing the idea. The campaign has also generated high impact due to the popularity of the game and the team." —Winnie Ma
"Hotly debated in the judging room, this campaign won through for me because it put AIG's sponsorship of the All Blacks on a bigger platform by raising awareness of a global movement via some smart tech integration. Lots of moving parts between two big organizations coming together seamlessly to make this happen." —Will Scougal
 
---
• The Times of London, "JFK Unsilenced"
Grand Clio in Audio
Agency: Rothco
What some of the Audio jurors loved about the work:
"It's so much more than an ad. It's almost art. It's an important piece of history that technology is bringing to life. It's surprising content that we never had the opportunity to see—actually, to listen to—before. It's amazing how we can use technology to bring the past to the present, not just the future. Definitely, this piece could be in a museum." —Eduardo Marques
"It was a perfect blend of artistry and technology. We all know how difficult matching ADR can be, even with talented actors. This is like ADR on steroids." —Laura Dopp
"A brilliant use of audio data to create an impactful and meaningful piece. The way technology has been used in this project opens an all-new set of creative possibilities." —Marilou Aubin